Lately I've been reading fashion blogs and finding inspiration in clothing design and color combinations. The make-up I did today is inspired by this photograph: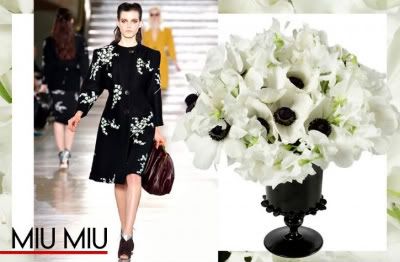 I adore the cream, black and green colors of the floral arrangement. The eyeshadows are from this Sephora palette: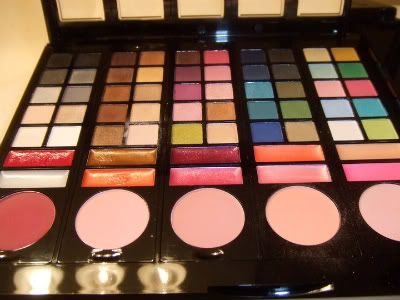 And the look: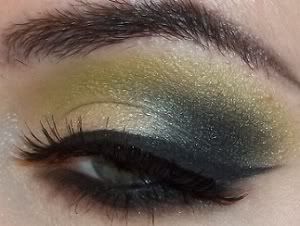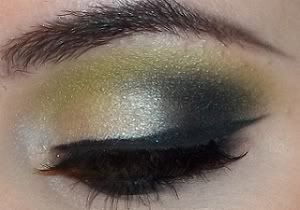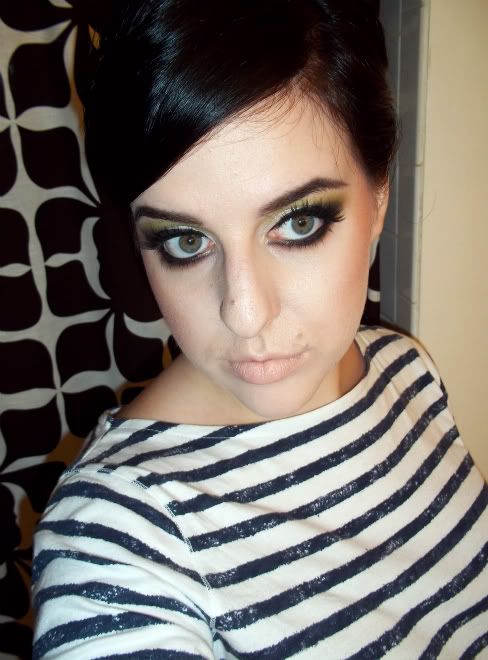 Hope you all enjoy!
On a side note, I'm really pleased with how my eyebrows have grown out. I was over plucking them and getting frustrated with the upkeep as a result. Not only are thicker eyebrows easier to maintain, they're the best way to naturally frame your face and give yourself a more youthful appearance. It's hard to resist excessive plucking when you shape and fill your brows every day, but I've learned to appreciate my naturally thick eyebrows and am quite fond of them now. Count your blessings and embrace what makes you unique!