I've been wanting to use NYX's "Black Bean" eye pencil for awhile. I decided to use it as a dark base and put a carbon black shadow on top. The black shadow is from my Sephora palette.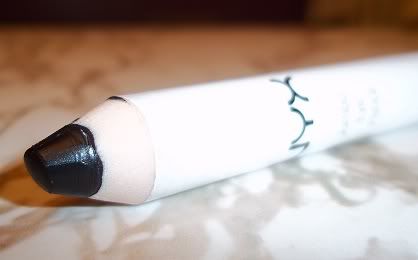 I didn't have a plan for this look other than seeing how the NYX pencil acted as a base. Unfortunately, despite using an eyelid primer it managed to crease. Depositing the matte black shadow on top took effort and I had to use a lot of it for even coverage. However, I do like the "wet" look the pencil gives and decided to try something else to intensify the effect - vaseline! I went a little crazy with the shape, color and texture but I had a lot of fun doing it.
Here's the look: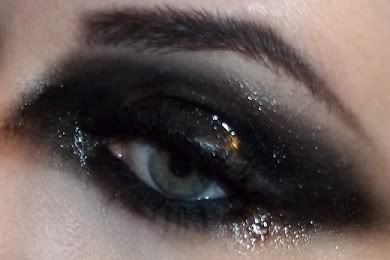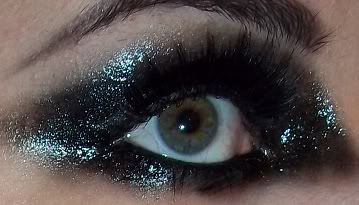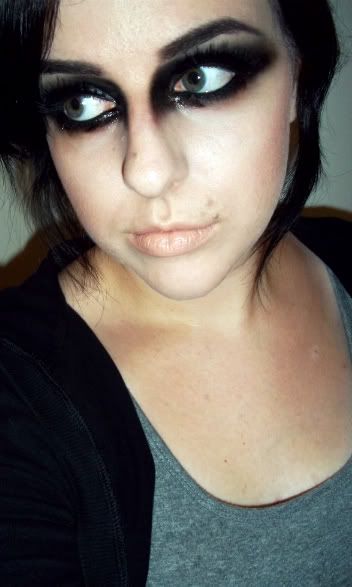 When I saw the photos, I immediately thought of a raccoon. Not always a good thing in reference to make-up, but when it comes to being creative and having fun, who cares?
Anyway, I think raccoons are pretty cute.