I love yellow and orange eyeshadows. They aren't viewed as very wearable or user-friendly but I think they're complimentary to most eye colors.
The first look was inspired by a color combination I noticed on a friend's t-shirt. It was golden yellow with dusty rose, mauve-ish pink writing. I thought it would be fun to translate onto my eyes. I only wish the colors showed up better in the photos: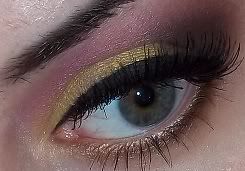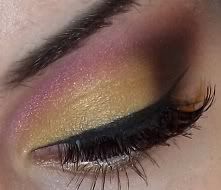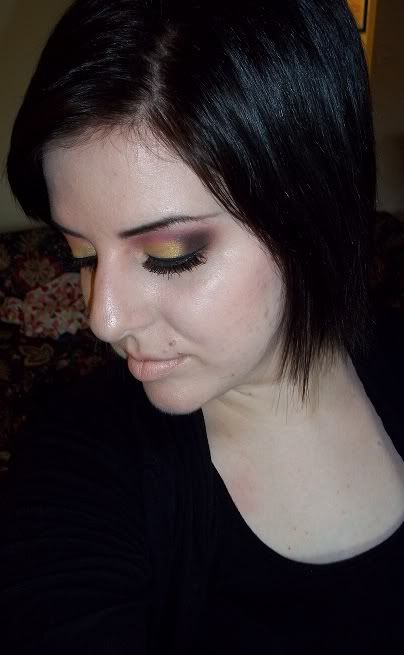 And now the orange look! After putting this together I realized it's fairly similar to the robin inspired look I did, only darker and more dramatic. The false lashes give a "double lash" effect and I love them. They're my new favorite pair of lashes next to Ardell's wispies.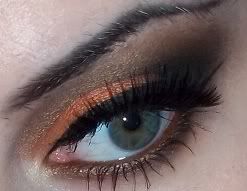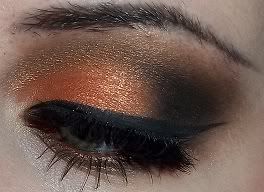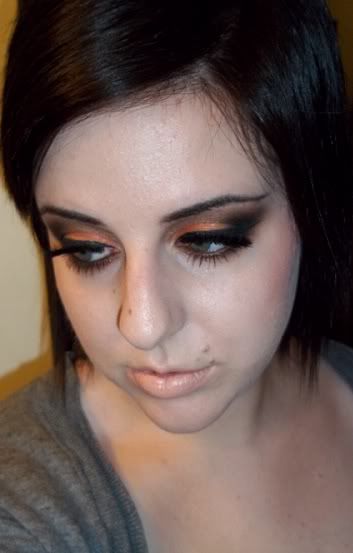 Stay tuned for my next post! I went to MAC and Sephora today to pick up a couple of goodies. I'm going to attempt swatches and reviews, so we'll see how that turns out!