The other day I was on my balcony and noticed a robin in a tree close to me. When I saw its coat of feathers I knew I had to do a look inspired by the colors. I love the golden orange color they have on their chest. So pretty! Here are the colors I used: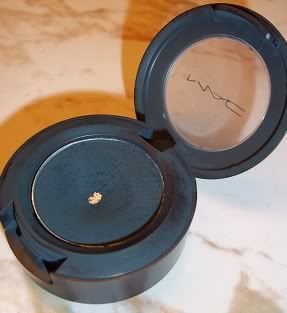 MAC's "Plumage" (photo) is a deep, matte teal/blue color. It's one of the first "expensive" eyeshadows I bought years ago and I still love it. I knew it would be a perfect match for the golden toned colors I wanted to use for this look. I used the copper color all over my lid, plumage in the outer crease, and blended everything out with the lighter, shimmery golden yellow color.
And here it is: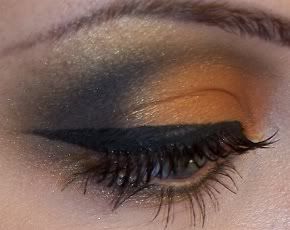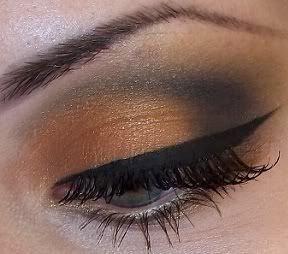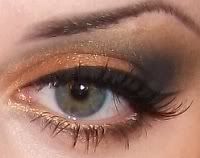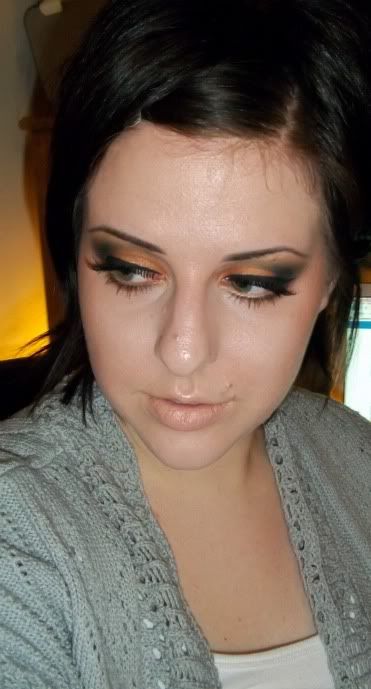 I love these colors! Metallic tones are always gorgeous no matter what color your eyes are, and plumage is awesome for the same reason.
Also, I wanted to show everyone a new brush set I picked up at Target yesterday.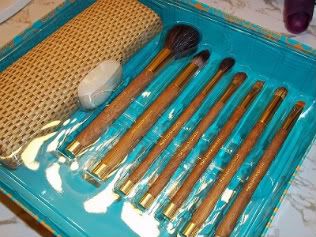 It's Sonia Kashuk's "Gold Mine" 7-piece brush set. Usually I steer clear of brush sets because they contain brushes I already have or simply would never use. This kit is the exception. All of these brushes are useful for general application, fine-tuned application, or blending.
From my experience, Sonia Kashuk brushes are good quality and engineered very thoughtfully. I've never had a bad experience. Of course, I'll let you guys know more about them as I use them.
That's all for now! Happy Spring!